Intellectual outputs
---
Intellectual output 2
METHODOLOGY FOR ASSESSMENT AND VALIDATION OF DIGITAL, NUMERACY AND LITERACY SKILLS FOR ADULT EDUCATION AND COUNSELLORS


This document is composed of information related to the competence validation process. It is intended as a reference manual for practitioners in the counselling of low-skilled adults.

IO2 Methodology (English)

IO2 Metodología (Español)

IO2 Metodologija (Slovensko)
Intellectual output 3
The implementation guidelines for adult education and guidance service practitioners provide concrete guidance for counsellors on how to validate the skills of low-skilled adults.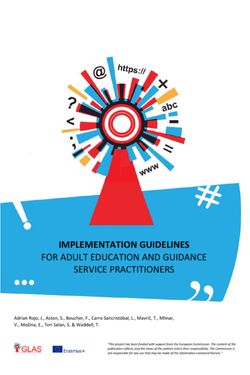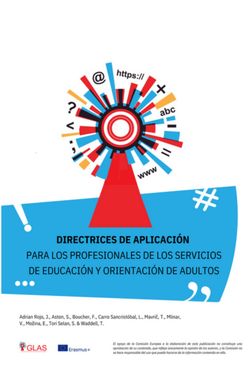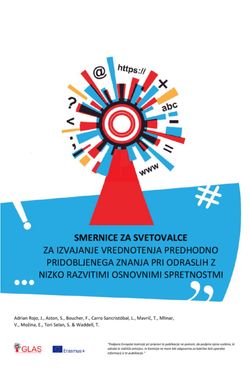 Intellectual output 4
A set of policy recommendations for mainstreaming of Methodology into European Adult Education Systems and Guidance services targeting three main target groups: counsellors, providers and policy makers.

IO4 Recommendations for mainstreaming of methodology (English)

IO4 Recomendaciones para la integración de la metodología (Español)

IO4 Priporočila za vključevanje metodologije (Slovensko)